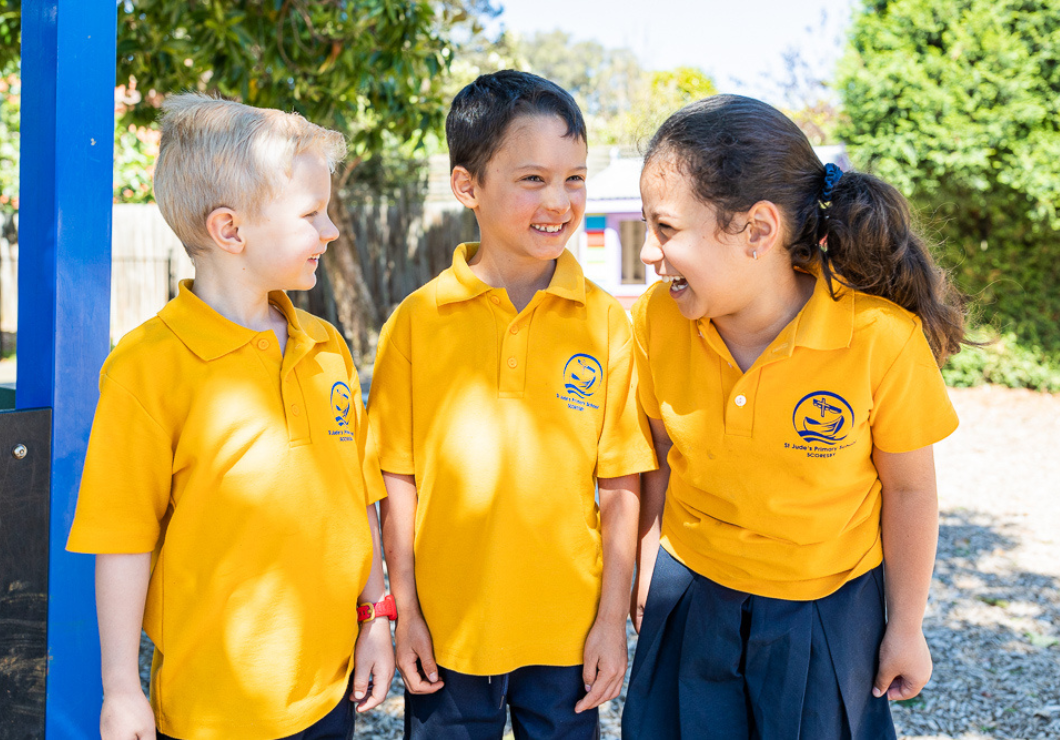 "At St. Jude's we believe in developing children with a strong sense of self-worth, with a clear focus on helping them understand their gifts and look with enthusiasm towards being challenged in other areas. 
We are here to use our expertise to help shape and nurture your child so that they can excel in life".
Tim McMullen, Principal 
"My daughter is very excited to start school, as they have provided a great transition program, which included orientation before the year started to get to know new friends and the teachers."
Adina, Parent – St Judes
"It ticked all of the boxes, not only for curriculum, but for emotional learning as well. You only need to look around the school to see it has so many wonderful things going on. It has such a happy, harmonious atmosphere."
Rose, Parent – St Judes
"It is a great school with excellent resources. The staff are so welcoming. I went on other school tours, but St Judes really stood out." 
Nerina, Parent – St Judes
"These are the moments when I can see how much she has gained from being involved in Peaceful Kids. I love that she's come to understand that worries are a normal part of life and with our support, she will continue to use strategies from Peaceful Kids to deal with these worries."
Jessica, Parent – St Judes
Would you like to know more about our school?
Meet our principal, teachers, current students, parents, learn about our curriculum opportunities and tips for a smooth start to school.
St Jude's Primary School is committed to the Victorian Child Safety Standards - Click here for more info Website, graphic design, videos & photography by Digital Schools | www.digitalschools.com.au | Copyright © Digital Schools. All Rights Reserved